After having installed the subframe, when requesting estimates or sending orders, the width (b), height (h) and depth (p) must be given.
WITHOUT FLOOR
When a sub-frame is installed without floor, take into account the finished floor level.
WITH FLOOR
When a sub-frame is installed with finished floor, just measure the clear sub-frame opening.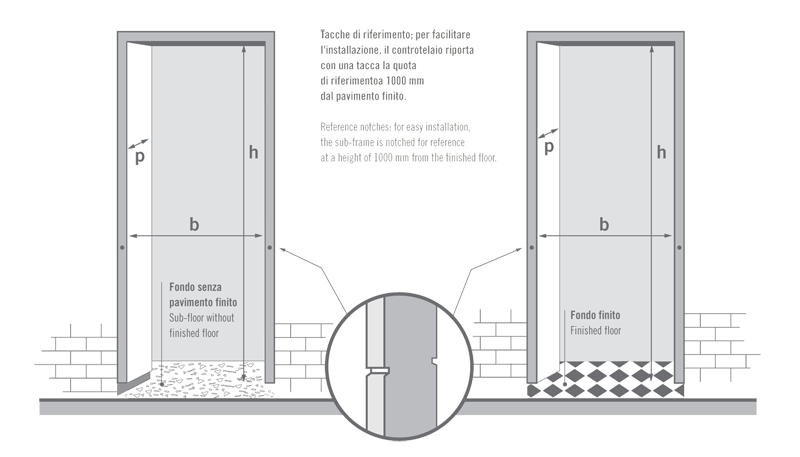 IT IS ADVISABLE

To check that the width (b) of the sub-frame is the same at the top, in the centre and at the bottom; to check the height (h) always from the level of the finished floor; that the depth (p) takes into account any tiling.
For best identification of the measurements that have been made, it would also be advisable to mark each aperture size with a number or with a letter and indicate the direction of opening of the door.